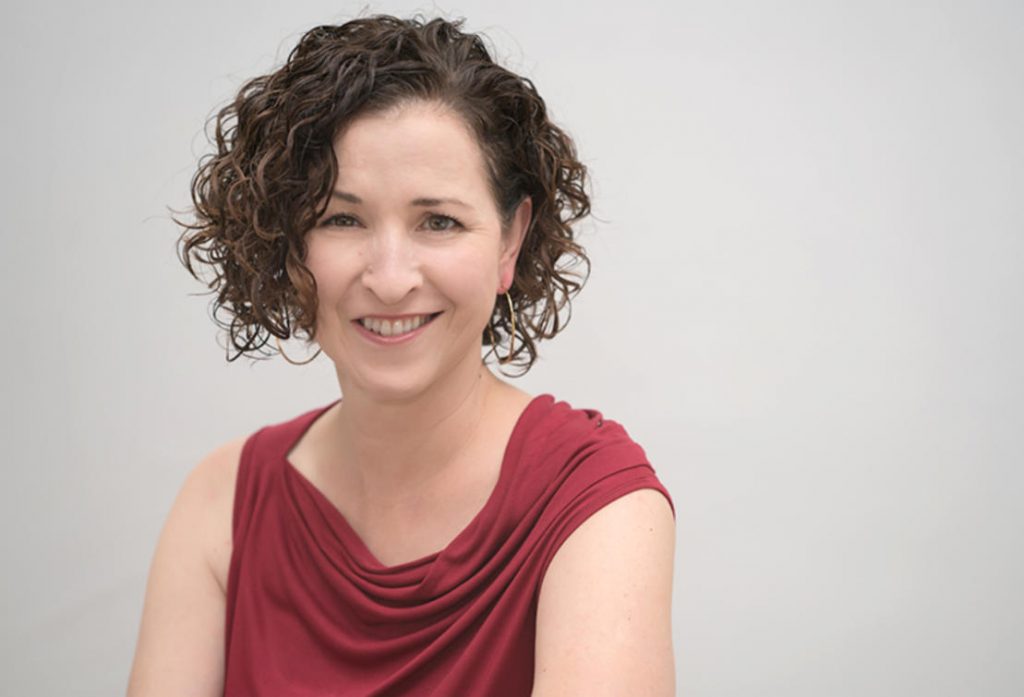 Julie Sheridan Lele
Chief Content Officer, Partner
Julie Sheridan Lele is an award-winning copywriter and marketer with over 20 years of experience writing for a wide range of industries and mediums. She's worked with companies from A (automotive—Ford, GM, Volkswagen) to X (XM Radio) and everything in between (Blackboard, Microsoft, Sprint and more).
Her work has been written about in the Washington Post and Ad Age—but more importantly, it consistently captures the attention of her clients' audiences. Of her professional accomplishments, she's most proud of the many long-term relationships she's built with her clients and of the measurable results their collaborations have yielded.
Fun fact: She credits her first job in high school—flipping burgers at McDonald's—with instilling in her a commitment to customer service. (And a little bit of humility.)
Cinnamon Rensberry Pritchard
Chief Creative Officer, Partner
Cinnamon Rensberry Pritchard is a creator of ideas and design for everything from Heavy Duty Trucks to Tampons. With a list of clients that include Dodge, Jeep, Chrysler, Walmart, FourSeasons Resorts, Verizon, AAA Insurance, Wells Fargo, STAINMASTER, UbyKotex, Depend, Poise, Pull-Ups, Wake Forest Baptist Health and more. Working with such great brands and teams led her to win over 100+ awards in her 26 year career in the advertising and marketing industry. Her motto: Great creative is built on a strong strategic foundation. Always ask 'why'.
Fun fact: Cinnamon is her real name and she brings every bit of that spice and flavor to her client work.
Meet Our Team
DepartmentC sources creative talent from around the country, assembling the right teams for the right projects at the right time. We are a collective of gigsters who work together not because we have to but because we want to.
Here are our creative leads who both deliver client work and also manage our extended team of freelancers: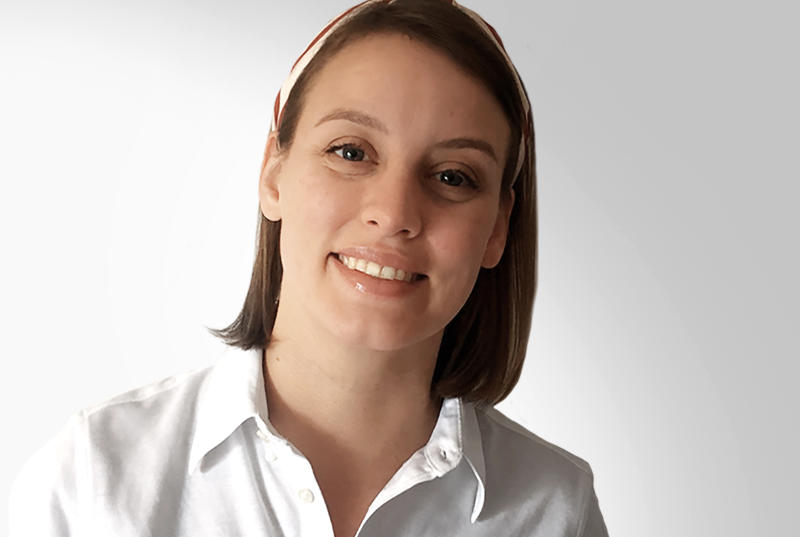 Elaine C Russell-Molinaro
Creative Operations Manager
Elaine has 10+ years of experience working with marketing, creative agencies and production companies partnering with clients such as Acura, Patron, Four Seasons and Walmart.  Elaine applies production knowledge, project management and account management expertise to ensure the timely execution of projects, influencing a high-quality creative output via collaboration and operational support.
Fun Fact:  Elaine was named after Katherine Ross's character Elaine in the "landmark film" The Graduate.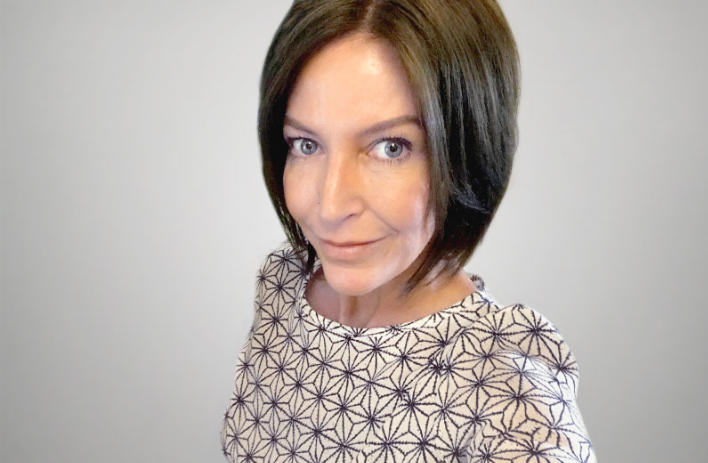 Lynn Lorenzetti
Senior Graphic Designer
Lynn Lorenzetti gets it. She is an unbelievably talented graphic designer and art director. She loves what she does and it shows. She is great at communicating her ideas while embracing the clients' needs. We turned to Lynn for her excellent, creative chops and great attitude. Combine that with the fact that she's a great person who's fun to be around and you get the complete package.
Fun fact: In true Detroit fashion, Lynn has a passion for sports and speed. She even played women's ice hockey for 15 years.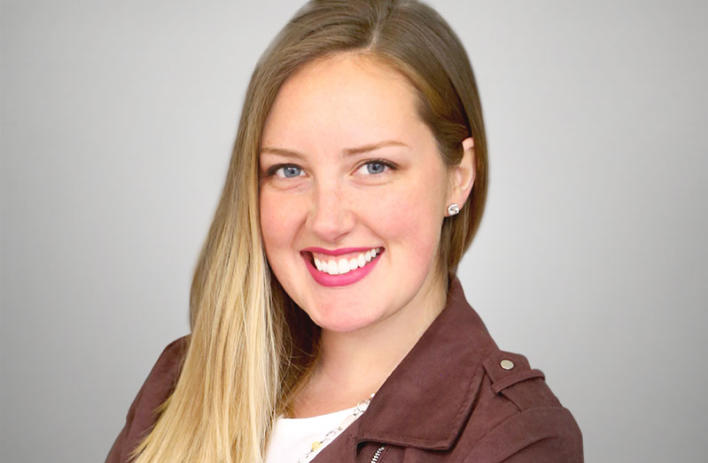 Hannah Burks
Senior Content Strategist and Writer
Hannah Burks is a content strategist intent on finding creative solutions to marketing problems. She has teamed up with booming tech companies and small creative agencies, tasked with building storylines for delightful content in every campaign. Her work spans the content spectrum, from industry-driven blogs to intensive research reports and strategic event marketing. Known for her ability to see the tiniest details and the big picture simultaneously, Hannah finds inspiration in using content strategy to answer the world's questions before they're even asked.
Fun Fact: Hannah has built over 10 different personal and professional blog sites in her life, the earliest starting when she was just 12 years old.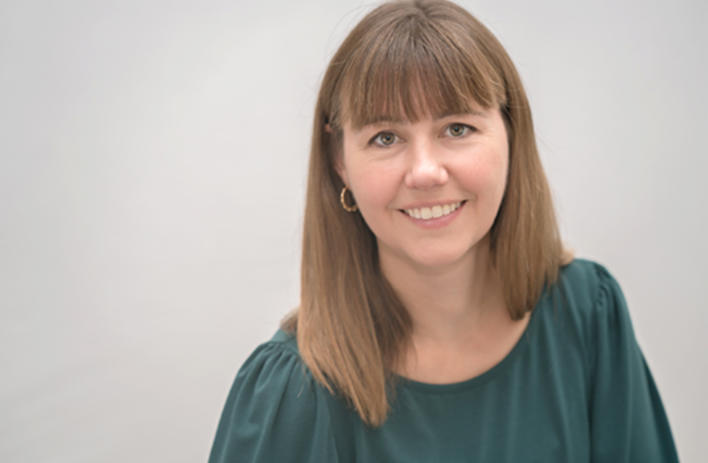 Kara Manton
Business Operations Manager
Kara Manton has spent most of her professional life writing—first code, then technical requirements, user guides and documentation. Now she's added copywriting to her repertoire. For the past two years, her writing includes copy for websites, e-newsletters and email. She also enjoys spending time reading what others have written.
She is currently responsible for business operations at DepartmentC, providing amazing behind-the-scenes support to help keep DepartmentC operating so smoothly.
Fun Fact: Kara developed a profound respect and appreciation for other cultures—and their cuisines—during her travels as a teenager (to eight countries!).