Pen & Hook is now officially DepartmentC.
As a creative agency, we're growing to meet our clients where they need us most—expanding our team beyond copywriting to offer full-service creative, concepting and campaign support. We bring together designers, writers and strategists who are committed to their crafts—and to customer service.
You may ask, why change your name? Why not continue as Pen & Hook? Let us share our rebrand story with you.
DepartmentC is focused on putting our strengths on the table, opening us up to smarter growth and better partnerships.
What is the purpose of a rebrand?
Rebranding is more than changing the look of a business. It brings life to the brand and creates harmony between the face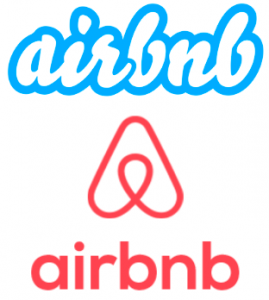 of your company and the value it offers. The fun part is taking a step back to define what makes you valuable to clients and how you're uniquely qualified to get the job done.
Many companies have undergone famous rebrands, like Airbnb and Pepsi, and they took huge risks and spent millions of dollars trying to create that harmony (for better or worse). Now it's our turn to improve our look and sharpen our mission. DepartmentC is focused on putting our strengths on the table, opening us up to smarter growth and better partnerships. Which brings us to the new name.
What does DepartmentC mean?
In our brand manifesto, we state: "DepartmentC is an extension of our clients—their creative departments, their companies, their visions. We are designers, writers and strategists who complement the hard work clients are already doing and fill in gaps where they exist." And that is our #1 motivation: to reinforce your team and help make your vision a reality.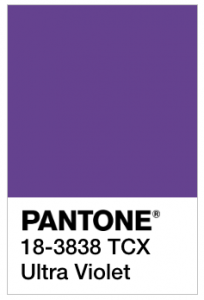 DepartmentC is a family of experts that's uniquely suited to support your team with creative and strategic work. We are on-demand talent that works alongside your maxed-out creative teams. We are strategic resources, trained to help you see the bigger picture. We're always willing to get our hands dirty and do what it takes to actualize your plans.
The "C" stands for many aspects of the department. At the top of the list are creativity, connections, content and concepts. But really, we could go on and on. Our signature color is Pantone's 2018 Color of the Year – Ultra Violet. In its release, Pantone noted that the purple shade "communicates originality, ingenuity, and visionary thinking that points us towards the future." (Source) We've chosen to embody that description and solidify it as our team's standard.
What's next for DepartmentC?
Under the new brand, we'll continue to deliver the best creative content. Our team is already hard at work, expanding our industry expertise and discovering better ways to help our clients achieve success. From our brand manifesto: "When fresh ideas are needed, we innovate. When deadlines loom, we pitch in. When audiences need to be reached, we connect." And when you need a creative powerhouse, we're online.
Interested in learning more about DepartmentC and our services? Visit our main page here.